The ACDQ actively supports the following humanitarian initiatives:
Les Auberges du cœur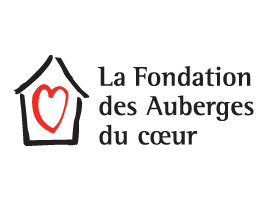 The ACDQ encourages its members to become involved in humanitarian activities in their community and supports them in these endeavours. That is why it calls on them to provide free care to Auberges du cœur residents, young people without access to public or private dental care as a result of their living conditions.
The Auberges du cœur are community organizations that provide accommodation to young people aged 12 to 35 who are in difficult situations. The 31 hostels located in 10 different regions of Quebec offer a place to stay and assistance from qualified personnel 365 days a year. In addition to receiving food and board, the young people receive training in civics and managing daily life. They are also prepared for their return to family life or living in their own home, receive information, orientation and referrals, and participate in activities designed to encourage them to go back to school or enter the job market. For over 40 years, these youth hostels have helped rebuild lives. But to do so, they need generous donors.
Since its launch, our partnership has allowed 481 young people to receive dental care at an estimated value of nearly $400,000. These results should be a point of pride for all those who have helped one of these patients at their clinic at some point. Thank you to all of our generous dentists who participated in the program.
Terre Sans Frontières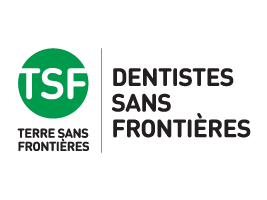 Since 1999, the ACDQ has teamed up with Terre Sans Frontières to provide dental care to poor communities in developing countries and enable project volunteers to experience international cooperation.
Terre sans frontières projects require volunteers who will donate their time and expertise on location, while local partners recruit the patients and provide the work site.
Contact person
Estelle Boutin MSc, MBA
Project manager - volunteer cooperation
[email protected]
450 659-7717, poste 6012
Street Youth Dental Clinic
The ACDQ provides financial support to the Street Youth Dental Clinic that is attached to the CIUSSS du Centre-Sud-de-l'Île-de-Montréal, whose purpose is to provide dental care to young people living on the street. Students from the Université de Montréal, under the direction of a dentist, developed this project, which has so far provided treatments to more than 1,000 young people.
The Street Youth Dental Clinic was founded in 2001 in collaboration with the Faculty of Dentistry at the Université de Montréal. The aim of the clinic is to serve the most marginalized people with no dental coverage and the greatest difficulty in accessing health care services, by offering them quality preventive and curative oral care. For many street kids, the Dental Clinic enables them to start taking care of their health again, and in some cases, to regain self-confidence in their social reaffiliation process.
This project was made possible thanks to an excellent collaboration between the education and social services sectors: with the support of a cohort of 12 2nd and 4th year interns from the Université de Montréal, who are doing part of their training there.